A Climb to the Top and a Visit to a Landmark--- The Jupiter Inlet Lighthouse!
A Climb to the Top and a Visit to a Landmark--- The Jupiter Inlet Lighthouse!
Posted by Brittany Bosher on Tuesday, June 5th, 2012 at 10:09am.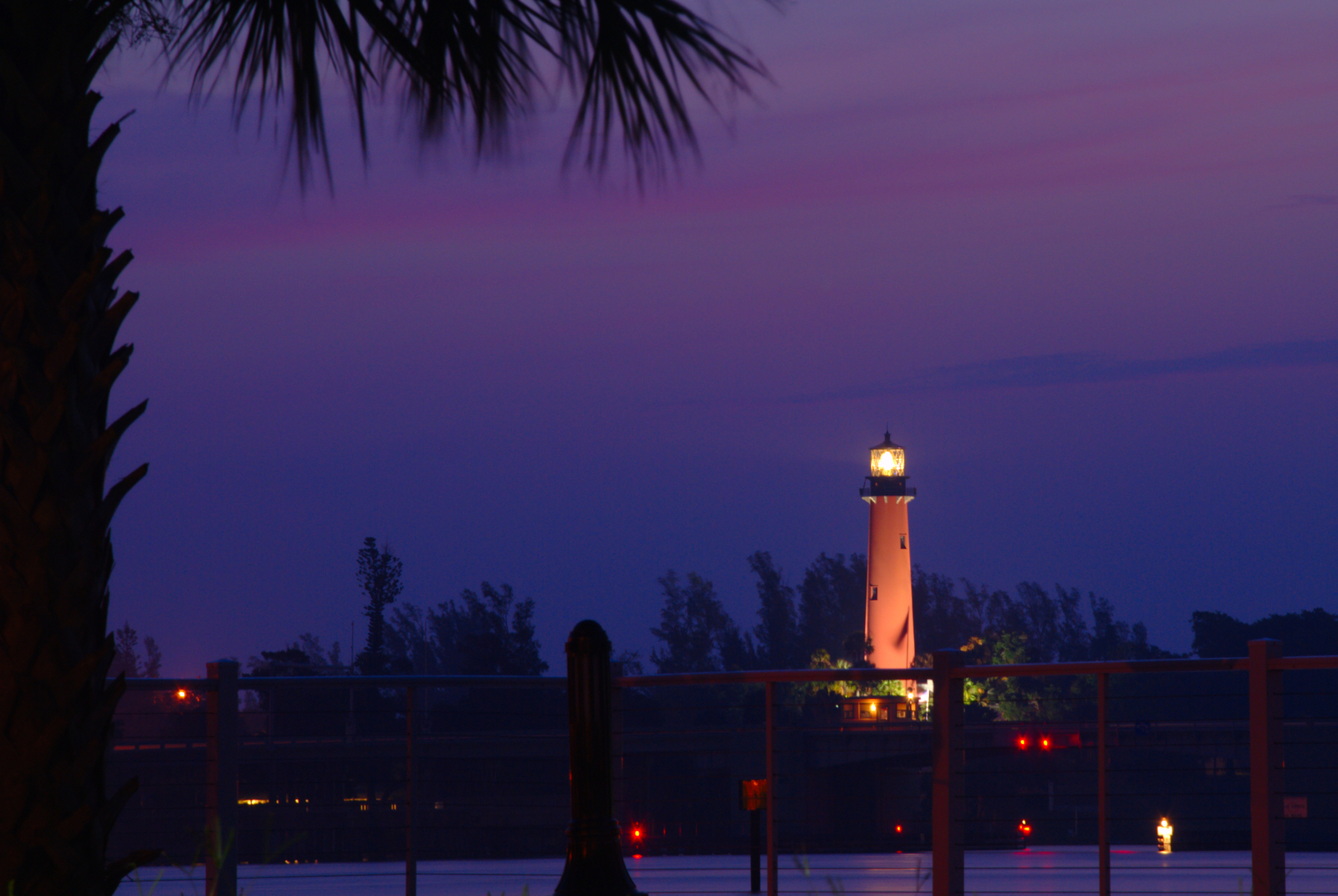 Image Courtesy of FreeImages.com
The Jupiter Lighthouse is an iconic symbol of our charming, seaside town, Jupiter, Florida. If you have yet to climb the steps of the Lighthouse you should definitely add it to your list. 
The Jupiter Inlet Lighthouse has been a standing landmark since 1860. There is a waterfront museum that is features several buildings showcasing stories of old Florida. These stories focus on over 5,000 years of human habitation in and around the Jupiter Inlet and the Loxahatchee River. Many of the names of our towns come from the people who lived here way before us, from Pennock Point to the Village of Tequesta. Your tour will begin in the newly built (2012) Museum Gifts and Sweet Shop. You will walk along a brick-lined path to the several exhibits including a restored WWII Navy Building, an 1892 Tindall Pioneer Homestead Exhibit and a 100 year old Pennock Plantation Bell. Then you will get to climb the 105 steps leading to the top of the 108-foot tall lighthouse. 
What's Available:
Take it from me, I have done this tour several times, it is a must do! Once you arrive at the top you will see Jupiter from a new pair of eyes. You can see for miles, the beautiful twists and turns of the Loxahatchee River, up the beach to Jupiter Island and down it to Palm Beach. 
There is a bevy of information to be given and a number of different tours. You can climb the "Moon Rise Tour" in the evening to watch the moon rise into the night sky or even take a "Blue Moon Tour" at night to witness some of summer's most magnificent full moons. The "Chickee Chats Tours' are for the kids, where they can enjoy story time and craft underneath the Banyan trees. A "Sunset Tour" is always a romantic and unique way to surprise your loved one. The grounds are also available for reservation to host a party or a wedding. The beach is open to those who would like to picnic and enjoy the water. For more information about the tours and events held at the Jupiter Lighthouse and Museum, please visit www.jupiterlighthouse.org. 
Leave a Comment